In accordance with the "Hankyu Hanshin Holdings Group Sustainability Declaration",
Hankyu Hanshin Properties Corp. will strive to resolve social issues through
our business and enhance sustainable corporate value and eventually realize a sustainable society.
Six key areas
These areas have been identified from among the issues to be addressed by Hankyu Hanshin Properties Corp.
We will strive to resolve these issues through the promotion of our business.
*Listing the SDGs icons that are most closely related to each area at the top.
01. Safe, reliable infrastructure
Every day, we are engaged in various efforts to pursue safety and security.
In particular, in response to natural disasters, including weather-related disasters that have intensified in recent years, we strive to build a safe and disaster-resistant infrastructure and provide facilities and services that everyone can rely on by promoting disaster prevention and mitigation efforts, as well as preparing for a quick and appropriate response in the event of a disaster.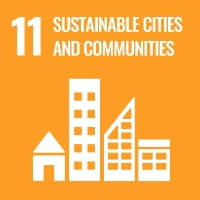 Case Study
Strengthening the capabilities against possible fire related disasters
In Umeda area of Osaka, where offices and commercial facilities are concentrated, we are currently working to create a disaster-resistant community through activities such as disaster awareness-raising.
To create "Umeda where everyone works together
to protect each and every one of us"
"Umeda Area Management Action Team", which is established by Hankyu Corporation, Hanshin Electric Railway, West Japan Railway Company, GrandFront Osaka TMO and Osaka Metro, actively promotes disaster awareness through "Umeda Disaster Scrum" program for people visiting the area.
This activity provides information on disaster prevention, including evacuation sites in the event of a disaster, and encourages people to think about disaster prevention on a daily basis by disseminating information through disaster prevention awareness posters, digital signage, websites, SNS, and other means.
In addition, the project aims to help people acquire the ability to help themselves and to connect companies and facilities in the Umeda area to enhance the area's disaster preparedness by holding disaster prevention seminars for office workers and others in the area.
02. Thriving communities
We are creating "thriving communities" though the development of a good living environment and development and expansion of commercial/business areas where people communicate each other. In addition, in order to improve the city's advantage in international competition, we are actively working on measures to strengthen the functions of the "city" by attracting start-ups and other new industry players, and through cooperation and co-creation.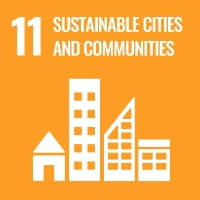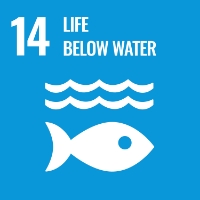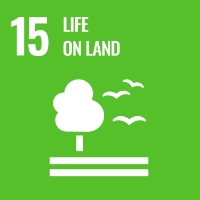 Case Study
Community Development Centered on Railway Lines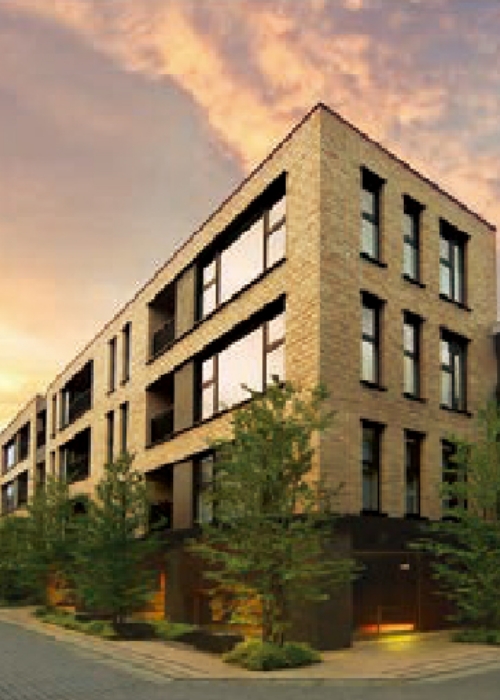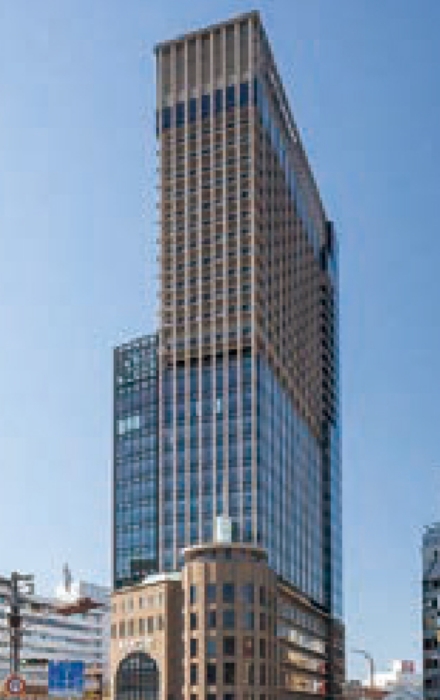 Since the founding, we have been involved in various forms of community development along our rail lines, responding to changes in society and the era. In the Nishinomiya-Kitaguchi area (Nishinomiya City, Hyogo Prefecture), we have been contributing to the enhancement of the area's value by focusing around the station, including the Hankyu Nishinomiya Gardens (large-scale commercial facility), and by providing high-quality housing.
In April 2021, the station building directly connected to Hankyu Kobe Sannomiya Station was reconstructed, and the "Kobe Sannomiya Hankyu Building" opened as a new landmark with office, commercial, and hotel functions.
Currently, in the Osaka-Umeda area and Senri-Chuo area (Toyonaka City, Osaka Prefecture), which are important business bases for us, we are continuing to work on urban development to enhance the value of the areas along our rail lines, such as studying the effective use of former hotel sites scheduled to close for business.
Creating new value through Startup support and co-creation
In the Osaka Umeda area, while we are systematically working to increase the value of existing buildings and other facilities, we are also actively supporting startups and promoting collaboration and co-creation.
Through these measures, we are striving to improve our international competitiveness as a business hub that leads to the creation of new industries.
Opening of Entrepreneur-Support-Office "GVH#5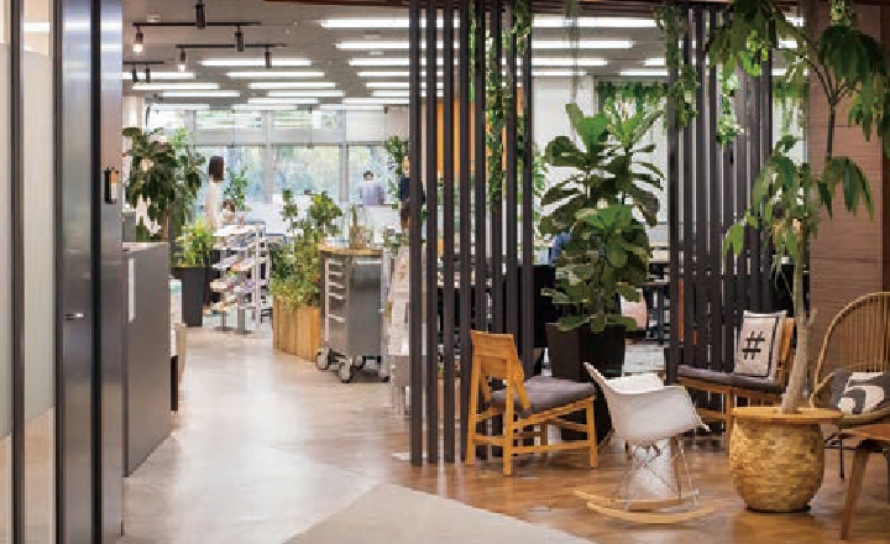 In November 2014, we have opened the membership-based entrepreneur support office called "GVH#5" (GVH Five) to support startups aiming to create new industries and launch new businesses that will lead to regional vitality. The initiative aims to further extend the competitiveness and regional strength of "Umeda, Osaka". GVH#5 provides not only "space" such as coworking space and private offices, but also support services by experts and entrepreneurs, as well as opportunities to match startups with the resources they need and with companies and organizations through events and seminars.
"UMEDA" to be an international startup exchange center in Kansai region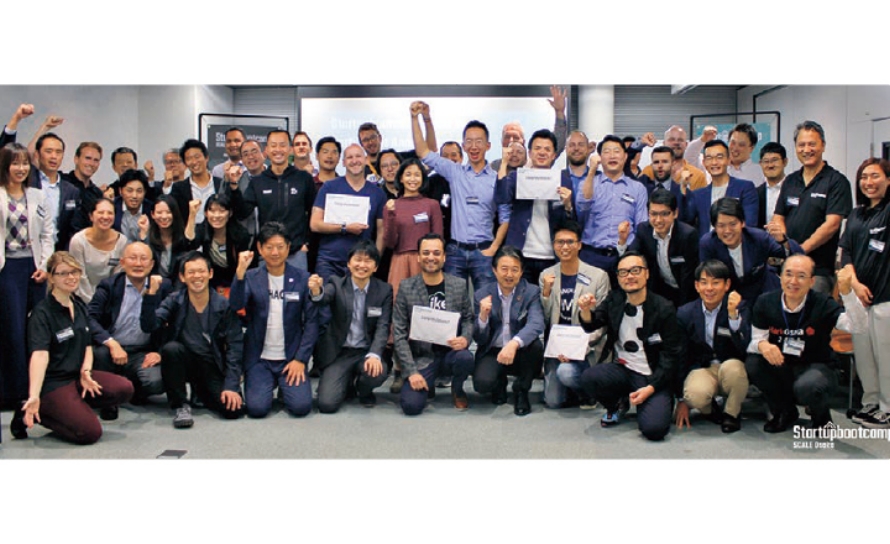 In 2019, "Startupbootcamp Scale Osaka," an acceleration program involving seven Japanese companies including Hankyu Corporation (business agent: Hankyu Hanshin Properties Corp.), was held for the first time in Japan.
Startupbootcamp is one of the largest programs in Europe run by the Rainmaking Group, a leading venture support company based in the U.K. The program selects promising startups from around the world and supports their further growth by assisting their development, conducting demonstration experiments, and collaborating with them.
During the program, selected overseas startups from around the world worked on business development with Japanese companies at GVH#5.
Through the accumulation of such efforts and the strengthening of ties with promising overseas startups and the startup community around the world, we will contribute to the growth of Osaka/Kansai as an international startup hub.
Participation in the joint demonstration project "Open Network Lab Resi-Tech

Furthermore, Hankyu Hanshin Properties Corp. is participating in the "Open Network Lab Resi-Tech" from fiscal 2019. This is a nurturing program for real estate-related startups, which will discover and nurture promising startups (real estate services, lifestyle services, urban development, etc.) that are engaged in services that have a high affinity with the Group's businesses.
In FY2020, we conducted a demonstration experiment with Leela AI Inc. of the U.S. on AI that uses image diagnostic technology to instantly detect problems and abnormalities in commercial facilities. If this technology can be put to practical use, it will help improve the efficiency of current security operations, in which security guards check images from security cameras, and prevent problems that occur within facilities from occurring or spreading.
This kind of initiative has been well received by our business partners, as it provides us with firsthand knowledge of the voices of those involved in the business. We will continue to work together with our business partners to provide new value through collaboration and co-creation while taking advantage of each other's features.
03. Life designs for tomorrow
Creating new value that transcends time. This has been our Group's DNA since our founding. While actively utilizing ICT innovation, our group continues to provide new services that enrich daily life, create and spread culture, and "proposing life designs for tomorrow".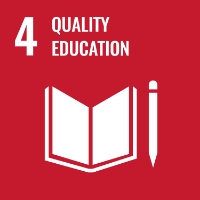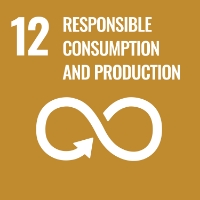 Case Study
Proposing More Comfortable and Convenient Lifestyles in the Form of Customer Feedback
Development of "STORAGEA," a new storage space that responds to residents' lifestyles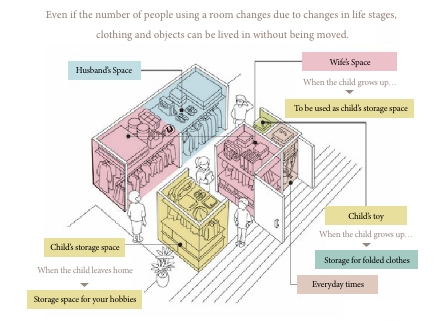 Hankyu Hanshin Properties' "geo" condominiums are promoting a cyclical project called "geo fit+," in which feedback from customers who have moved into a condominium is collected, verified, and utilized in the next product planning.
In 2020, we will develop a new storage space "STORAGEA" in response to customer feedback. In order to respond to the growing need for "hanging storage" and "changes in family structure and lifestyle," we reviewed the storage capacity and layout of the entire room, and adopted specifications that allow flexible adjustment of hanger pipes and shelves to create a storage space that makes effective use of the entire house and time.
The flexible conception and embodiment of the design, which can be adapted to meet changing lifestyles, was highly evaluated and won the Bronze Prize in the Housing and Architecture category of the IAUD International Design Award 2020 (sponsored by the International Association for Universal Design).
We will continue to pursue and propose "comfortable living" together with our customers so that they can live comfortably forever.
04. Active participation of each and every employee
We will foster a corporate culture that maximizes diverse personalities and abilities, while also working to nurture the next generation of society at large.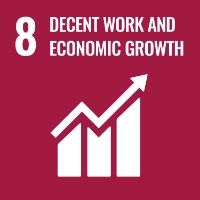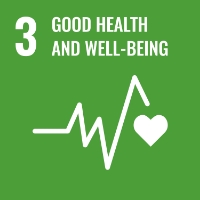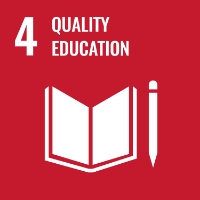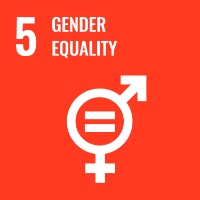 Case Study
Establishment of Health Declaration
We value the health of our employees and their families.
We will make the workplace more pleasant to work in, so that people feel "happy to work for this company" and "want to work for this company.
Furthermore, we have established the "Health Declaration" to ensure that everyone, including our customers, can experience happiness.
Hankyu Hanshin Properties' Declaration on Employee Health Management
Health Management "Hankyu Hanshin Properties Well-Being Project"
Hankyu Hanshin Properties believes that the mental and physical well-being of employees and their families remains the source of happiness and the cornerstone of the Group's prosperous future. In addition, in order fulfill our management philosophy of with "Safety and Comfort" and "Dreams and Excitement" for our customers, it is paramount that we enable everyone to fully demonstrate their diverse personalities and abilities in good health.
Furthermore, as a comprehensive real estate business company in our group, we will support everyone's efforts to improve their health by providing facilities and living spaces that enable office and commercial workers and residents of condominiums and detached houses to experience wellbeing. Moreover, for urban development, we will work to create towns that harmonize with the natural environment, so that society as a whole can lead safe and comfortable lives on a lasting basis.
Under the slogan of the Hankyu Hanshin Holdings Group's "Hankyu Hanshin Wellness Challenge," Hankyu Hanshin Properties will strive to actively support the health of each and every individual and create a workplace environment where people can work with vigor and vitality, while also implementing the Hankyu Hanshin Properties Well-Being* Project, entitled We hereby declare that we will make further efforts at our company.
*The term "wellbeing" refers to an individual's physical, mental health, and social well-being (i.e., feeling happy).

June 2018
Hankyu Hanshin Properties Corp.
Health Management Promotion Structure
The "Health Management Promotion Committee" has been established composing of mainly the Human Resources Department, the heads of each department, industrial physicians, and the Hankyu Hanshin Health Insurance Association.
The committee analyzes the health issues of employees and their families, formulates specific measures, and
We will verify the status of achievement and make continuous improvements.
Promotion of "physical health"
Establishment of the Declaration of Non-Smoking Promotion
Hankyu Hanshin Properties has established the following "Declaration of Non-Smoking Promotion" as part of its health management.
Based on this declaration, we will work to support, educate, enlighten, and improve the environment to promote non-smoking.
Declaration of Non-Smoking Promotion by Hankyu Hanshin Properties Corp.
Hankyu Hanshin Properties Corp. believes that the physical and mental health of employees and their families is the starting point of happiness and the foundation of a prosperous future for the Group, and that good health is of utmost importance in order to provide customers with "Safety and Comfort" and "Dreams and Excitement ".
In order to realize this, we are promoting "health management," a company-wide effort to ensure that each and every employee has a high awareness of his or her own health and works together with colleagues and family members to promote good health.
Among the various factors that impair health, smoking is said to be the greatest risk factor among the causes of illness and death that can be prevented. Smoking not only adversely affects one's own health, but also poses a significant health hazard to those around him or her at work and at home in the form of passive smoking.
In light of the above, Hankyu Hanshin Properties declares its commitment to the "promotion of non-smoking" with the aim of creating a workplace environment that promotes the health and vitality of each and every employee.

September 2021
Hankyu Hanshin Properties Corp.
President and Representative Director, Head of Health Management Promotion
Ryuichi Morotomi
Smoking Cessation Measures in the Workplace
Measures against smoking, which can be a risk for various diseases, are an important issue for maintaining and improving individual and workplace health.
Since the smoking rate among our employees is 21.4%, which is higher than the national average (16.7% in 2019), we are implementing various measures to help promote smoking cessation in cooperation with our Health Insurance Association and affiliated medical institutions.
Assistance for outpatient smoking cessation treatment
As a measure to support "smoking cessation," the actual cost of outpatient smoking cessation treatment at a medical institution will be subsidized upon application by the patient. (The maximum amount is 20,000 yen.)
Breast and Cervical Cancer Screening Subsidy System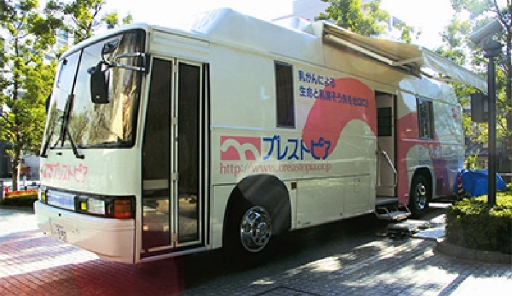 The health insurance association provides full subsidies for the examination and examination fee to encourage women to have an annual checkup.
Health Examination
In order to detect and treat lifestyle-related diseases at an early stage, it is important to regularly check one's health condition. To this end, we are working to improve the rate of health checkups. 100% of employees receive regular health checkups (FY2020)
Specific Health Guidance
Lifestyle-related diseases are at risk of leading to serious illness if left untreated. We promote participation in specific health guidance to prevent lifestyle-related diseases for those who meet certain criteria in the results of health checkups. *Specified health guidance implementation rate: 88% (FY2020)
Encouraging Participation in Walking Events
We encourage participation in "Minna-de-Arukatsu" an event sponsored by the health insurance association (held twice a year).
In this event, participants freely form teams and compete with each other in the number of steps they have taken over a certain period of time. Those whose average number of steps during the event exceeds a certain standard are selected in a drawing to receive a luxurious prize.
Bento Lunch Box System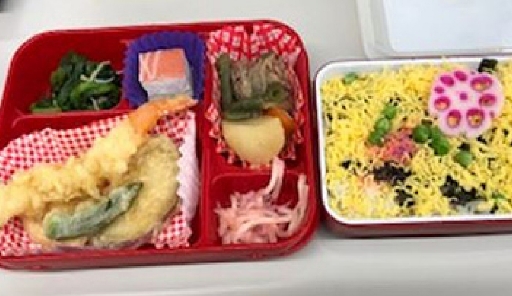 We provide "Karada Lunch," a menu that considers "nutritional balance" and "appropriate calories," which are the basis of healthy eating.
OFFICE DE YASAI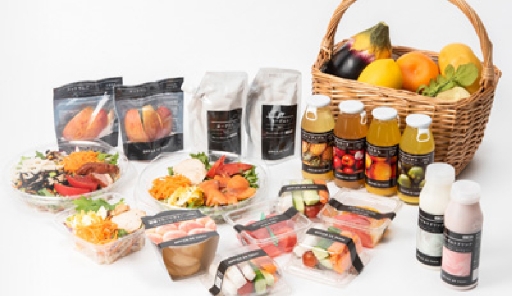 Freshly grown vegetables and seasonal fruits supervised by a nutritionist are available in the workplace at a low cost.
Alliance with Hankyu Kyoeikai Medical Corporation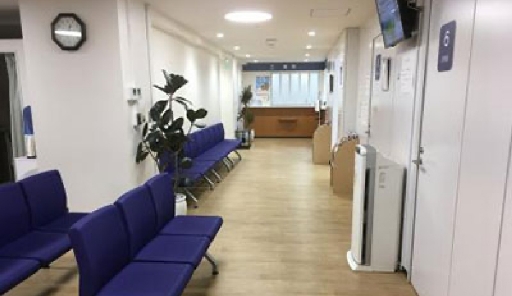 In order to maintain and promote the health of our employees, we have formed an alliance with Hankyu Kyoeikai, a medical corporation with resident industrial physicians (three clinics in Umeda, including the Higashi Hankyu Building), and are working to improve the rate of regular health checkups and various vaccinations, and to conduct interviews with industrial physicians. In addition, we have a system in place that enables employees to receive outpatient consultations at an early stage as their primary physician in the workplace when they fall ill or continue to have health problems while at work.
Promotion of "Kokoro no Kenko"
Stress Check
Stress checks are conducted on a regular basis to reduce the risk of mental health problems by encouraging employees to become aware of their own stress and analyzing the test results collectively to improve the work environment.
Stress check inspection rate: 91.7% (FY2020)
Creation and Distribution of a Handbook for
Supporting Work and Childcare/Nursing Care Balance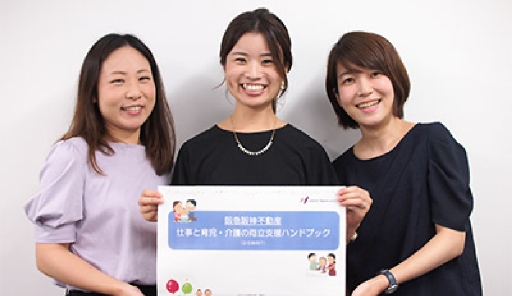 We have introduced a system of leave and reduced working hours to support childcare and nursing care that exceeds statutory requirements, and we have created and disseminated a Handbook to Support Balancing Work and Childcare/Nursing Care" to encourage employees to make further use of these systems."
Establishment of Health and Childcare Consultation Service by Midwives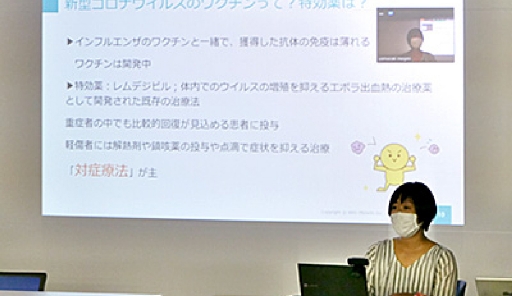 You can consult with us not only about your own health and parenting issues, but also those of your family members. Online consultations are available, as well as individual parenting classes. We also offer health-related seminars as needed.
Promoting "Workplace Health"
Flextime System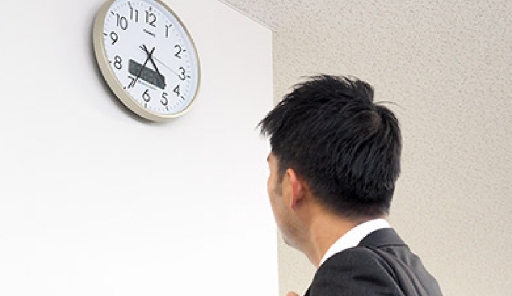 We have introduced a so-called "Super Flextime System" that has no core hours. This system allows employees to work according to their lifestyles, such as picking up and dropping off children, caring for family members, going to the hospital, off-peak commuting, etc. It also helps to reduce working hours by allowing employees to leave early on days when work is relatively light.
Utilization of IT systems and tools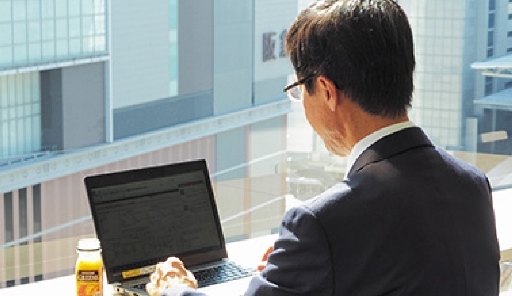 To support operational efficiency, we have introduced a variety of IT systems and tools, including information sharing tools, business card management systems, and human resource management systems, as well as TV and web conferencing systems and transportation expense reimbursement systems."
Club Activities Support System
Established to expand communication among employees, six circles (baseball, futsal, running, golf, marathon/ekiden, tennis) with a total of 150 members are active (as of April 2020). Through circle activities, we are also fostering exercise habits.
Creation of the ladder plan (internal activation project)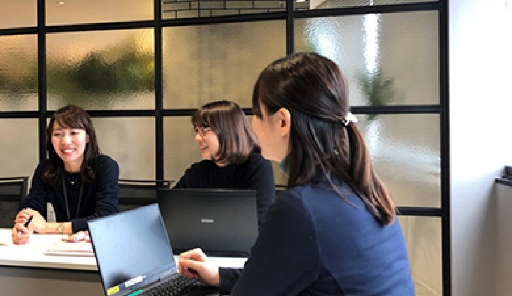 The project was formed by young employees in their 5th to 10th year with the company, with the aim of creating an environment in which communication among employees is activated beyond the boundaries of superiors, subordinates, colleagues, and departments they belong to. The project examines and implements various measures and events from the perspective of young employees."
"Han-Fun," an in-house magazine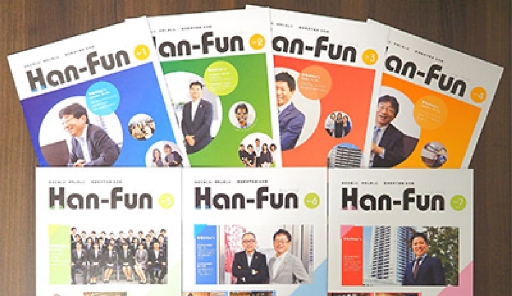 Han-Fun, a quarterly magazine to revitalize communication, introduces a lot of information about well-being and supports the health of employees by providing information and revitalizing communication."
Hashigobase" Refreshment Space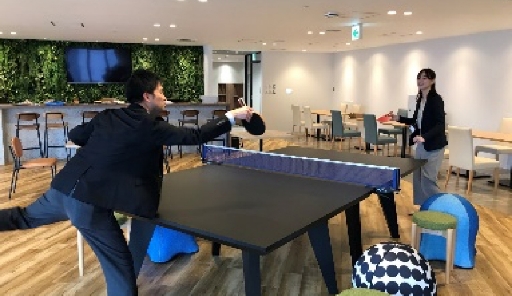 This space was produced by the aforementioned Hashigo Project members and employees of the company's renovation department who shared their ideas for a place for communication among employees, a place to disseminate information both inside and outside the company, and a place to rest.
With a library space and ping-pong table, it is a place that can be used for a variety of purposes and occasions."
Implementation of In-House Exchange Events.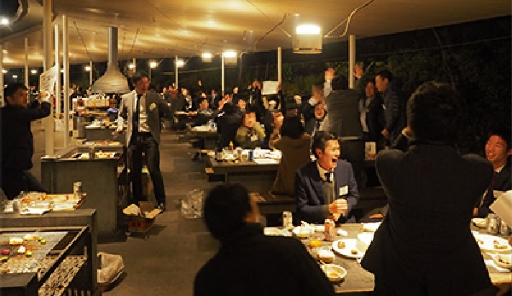 We hold a variety of in-house events, including BBQ competitions to create opportunities for communication among young employees across business and departmental boundaries.
Excellent Health Management Corporation 2022
Health and Productivity Management Organization 2022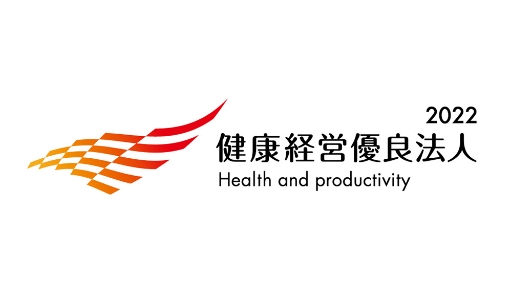 On March 9, 2022, we were recognized as one of the Health and Productivity Management Organization 2022 jointly selected by the Ministry of Economy, Trade and Industry (METI) and the Japan Health Council.
This system honors corporations that practice particularly excellent health management based on initiatives that are in line with local health issues and health promotion initiatives promoted by the Japan Health Council."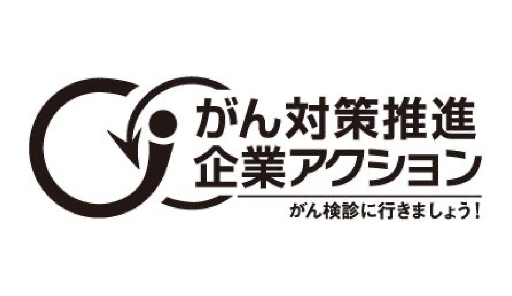 On September 15, 2021, the company was registered as a partner company for the promotion of "Corporate Action for Cancer Control".
05. Environmental protection
We will promote environmental conservation activities that contribute to a low-carbon and recycling-oriented society.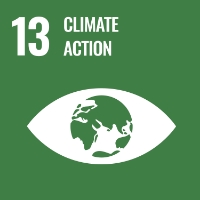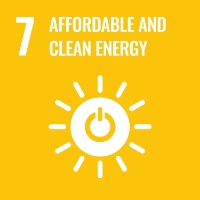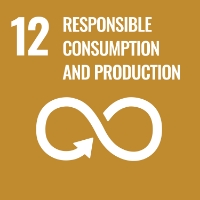 Case Study
Implementing energy conservation measures (e.g., solar energy)
Sembcorp Logistics Park (Hai Duong) in Vietnam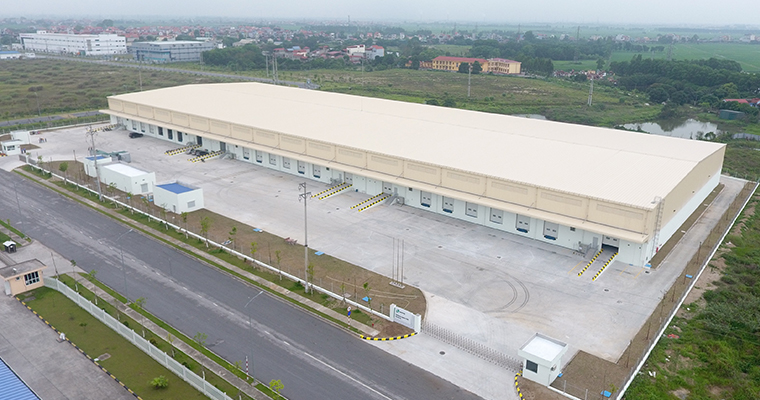 Introducing water-saving equipment and energy-saving equipment such as LEDs for considering the environment and it leads to "LOTUS" certified environmental performance rating from Vietnam Green Building Council.
Reducing CO2 emissions by installing solar power generation equipment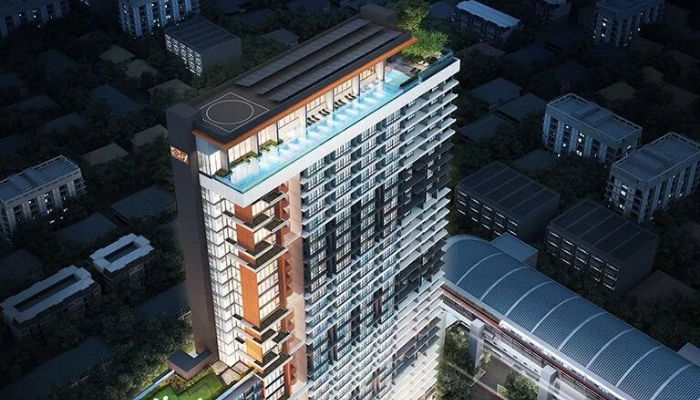 Niche Pride Taopoon – Interchange,Thailand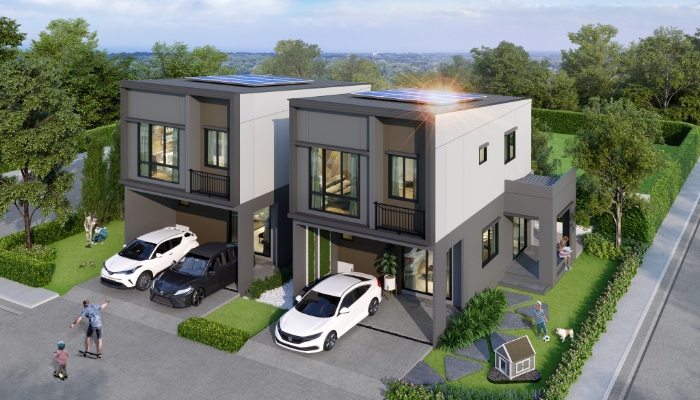 SENA VELA THEPHARAK - BANGBO,Thailand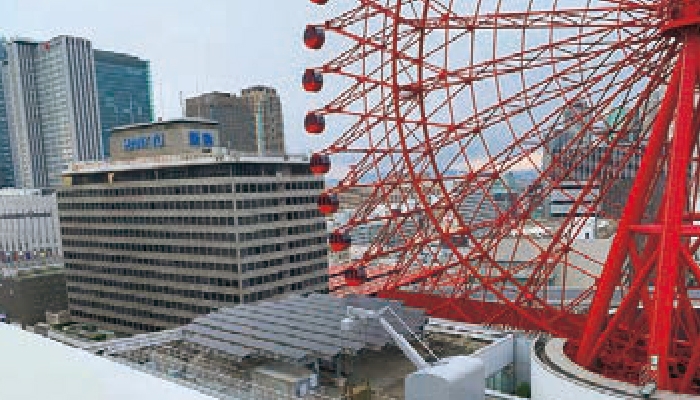 Umeda,Osaka Japan
We are working to utilize natural energy by installing solar power generation equipment.
Expansion of environmentally friendly buildings (green buildings)
DBJ Green Building certification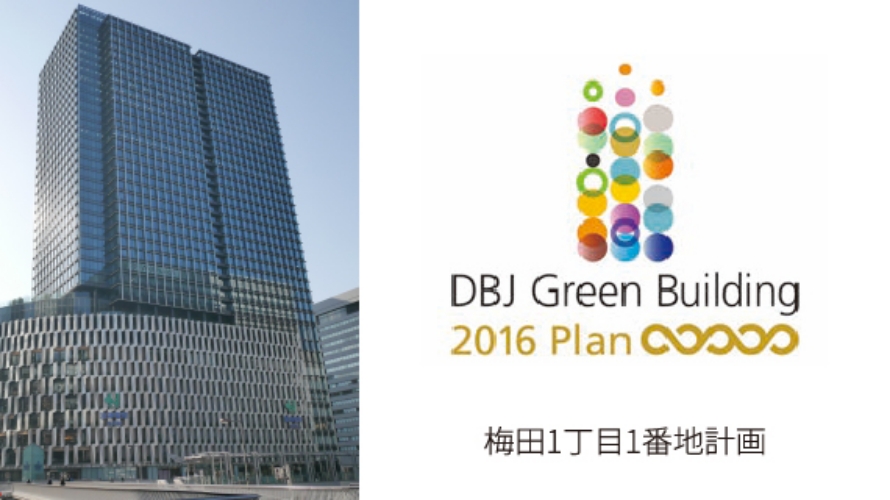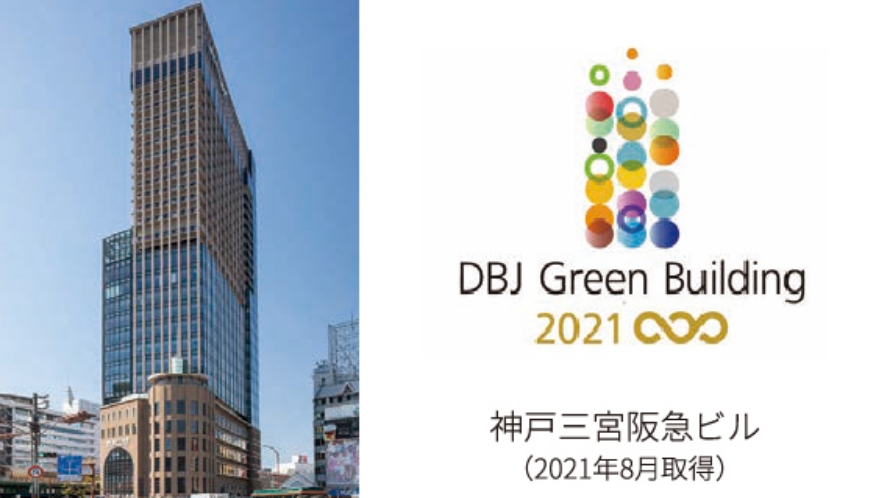 We are promoting the acquisition of DBJ Green Building certification*1 for newly constructed large buildings for office and retail use. So far, we have obtained 5-star certification for "Umeda 1-1 Banchi Plan (Plan Certification*2 for Osaka Umeda Twin Towers South, scheduled for overall completion in spring 2022)" and "Hankyu Nishinomiya Gardens" and 4-star certification for "HEP Five", and in August 2021, "Kobe Sannomiya Hankyu Building" also obtained 3-star certification.
*1 The Development Bank of Japan certifies real estate with excellent environmental and social considerations (green buildings) in five evaluation ranks (from 1 star to 5 stars).
*2 A system for scoring properties prior to completion of construction based on their development plans using the DBJ Green Building Certification model, and certifying the "plan" that is the development plan for the property."
Other Environmentally Conscious Buildings
NU chayamachi plus has wall greening and rooftop greening to help mitigate the heat island effect. LEDs are used for lighting to reduce CO2 emissions. Herbis OSAKA and Herbis ENT have installed one of Japan's largest ice thermal storage systems for a single building (when installed) in their building air conditioning systems to make effective use of nighttime electricity.
In addition, the "GEO" condominiums for sale have also taken the lead in addressing environmental issues, including the use of Low-E double-glazing, LED lighting (in common areas and private areas), and electric vehicle charging facilities in all condominiums sold* since the end of July 2011. In some properties, we are also working to introduce energy-creating facilities that use solar light and solar heat.
*Some may not be adopted in properties jointly operated with other companies."
06. Robust governance
We will ensure honest and fair governance that meets the expectations of all stakeholders.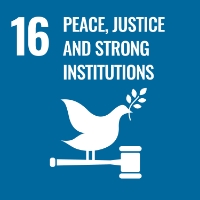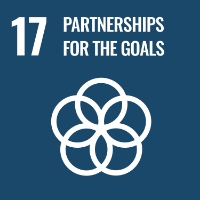 Promote effective and transparent corporate governance
Corporate Governance
In order to "delight our customers and contribute to society," as a member of the Hankyu Hanshin Holdings Group, we are working to strengthen and enhance corporate governance by further increasing the transparency and soundness of management, complying with laws and regulations, and disclosing information in a timely and appropriate manner."
Compliance
Compliance Education
The Hankyu Hanshin Holdings Group "Compliance Guide" is distributed to employees enrolled in the Company and its subsidiaries. We also provide compliance education at training sessions for each level of employees.
Establishment of a Corporate Ethics Consultation Desk
We have set up a contact point within the Company to allow executives and employees of the Company, its subsidiaries, and business partners to consult with and report any conduct that is or may be in violation of laws, regulations, or social norms. We have also set up similar contact points within Hankyu Hanshin Holdings, which oversees the governance of the Group, and at a lawyer's office. Through these measures, we have established a system that enables us to quickly identify problems and make improvements."
Risk management enhancement
We have established a risk management system to prevent risks before they occur and minimize losses when they do occur.
Risk surveys conducted throughout the Hankyu Hanshin Holdings Group identify risks related to climate change, public health disasters and accidents, legal compliance, and organizational operations. By responding appropriately to risks, we ensure sound management.
Information Security
The role and risks of information security are steadily increasing as we continue our business. Therefore, our company is implementing various measures for information security, including the collection of information on information security risks by the department in charge and the establishment of a system to respond promptly and appropriately in cooperation with Hankyu Hanshin Holdings in the event of a potential information security incident. We are also implementing various measures related to information security.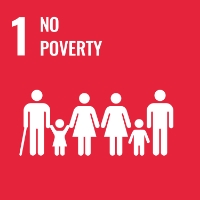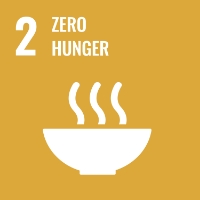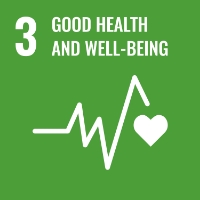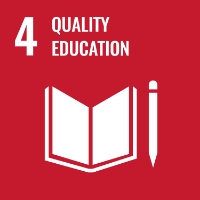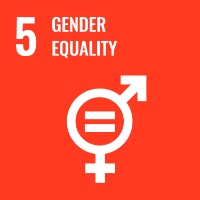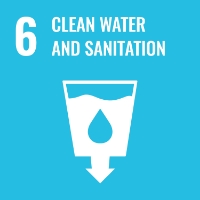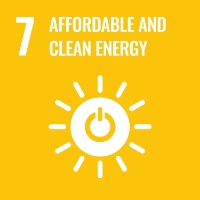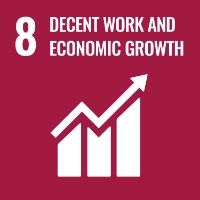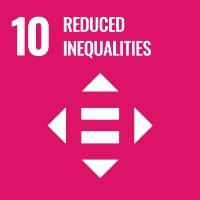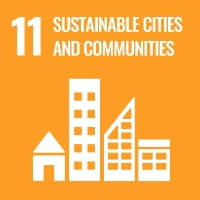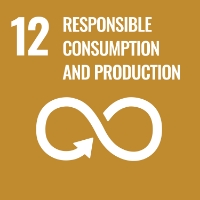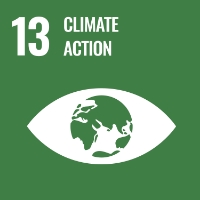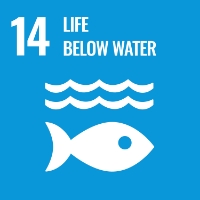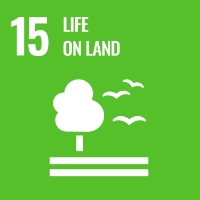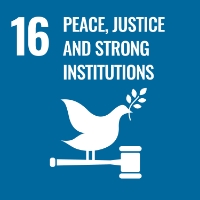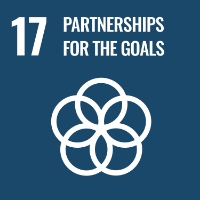 Hankyu Hanshin Properties Corp. supports Sustainable Development Goals (SDGs).